Stay up to date with local COVID information such as;
COVID testing / vaccine site(s), housing assistance, financial assistance, etc.
PRESS RELEASE
August 4, 2021
WHO: Lamont McClure and the Department of Community & Economic Development
WHAT: CDC Eviction Moratorium and C-MED Program
The CDC issued a new limited eviction moratorium order on August 3rd which covers counties experiencing substantial or high levels of community transmission of COVID-19 through October 3, 2021. This order applies to the County of Northampton which has recently seen an uptick in cases.
Lamont McClure, the Department of Community & Economic Development (DCED) and county partners have programs in place to assist residents to remain in their households while alleviating the financial burden on landlords. The Community Mediation and Eviction Diversion Program (CMED) mitigates evictions and reduces the burden on the local court system. Housing services are free to low-and-moderate income households and owners of rental units housing low-to-moderate income tenants. The CMED program can also help with utility payments.
"The pandemic isn't over yet, we can see that from the rising number of cases in our area," says Lamont McClure. "I encourage any Northampton County resident who is experiencing problems with housing to contact us for assistance."
24-hour Emergency hotline: 610-252-9060
Office of Veterans Affairs: 610-829-4875
Contact Information for the CMED Program:
For residents who live in Bethlehem, Bethlehem Township, Hellertown and Lower Saucon Township, contact:
New Bethany Ministries at 610-691-5602, Extension 217
For residents in Easton, Glendon, West Easton, Wilson and Williams Township contact:
Easton Area Neighborhood Center at 610-253-4253
Residents of Easton can also contact:
ProJeCt of Easton at 610-258-1100, Extension 13
For residents of all other municipalities, contact:
Third Street Alliance at 610-438-1763
For residents who are fourteen days or less away from losing their residence and have either a Notice to Quit or a Lockout Order Notice:
Call 211 to be connected to the Northampton County Tenant Eviction Assistance program seeking rental assistance.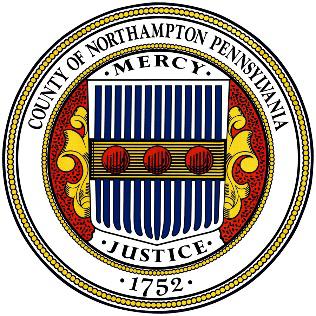 PRESS RELEASE
July 27, 2021
WHO: Lamont McClure, Dept. of Community and Economic Development, Emergency Management Services and LVH-CHA
WHAT: Drive-through COVID-19 testing & vaccination center
WHERE: Coordinated Health: 3100 Emrick Blvd. Bethlehem Township, PA 18020 – Google directions/map
Lamont McClure and Lehigh Valley Hospital-Coordinated Health Allentown Hospital (LVH-CHA) remind Northampton County residents that the drive-through center at 3100 Emrick Blvd. in Bethlehem Township offers both testing for COVID-19 and vaccinations. Hours of operation are Monday/Wednesday/Friday from 10:00AM – 2:00PM and Tuesday/Thursday from 2:00PM – 6:00PM. Vaccinations are by appointment only and are only available for Northampton County residents ages twelve and over. Patients can choose from all three vaccines: Pfizer, Moderna and Johnson & Johnson. Pfizer and Moderna require two shots administered three weeks apart, Johnson and Johnson requires only one dose.
"Recent infection data shows the pandemic isn't over yet," says Lamont McClure. "I encourage everyone to get vaccinated and, if you begin showing symptoms, to get tested for COVID-19. Vaccines and testing offer us the best chance of decreasing the risks from this virus."
To make an appointment for a vaccine at the COVID-19 testing site use one of the following options:
1. Schedule at the LVHN website at LVHN.org/appointments.
2. Schedule on the MyLVHN patient portal, at MyLVHN.org.
3. Call 833-584-6283 (833-LVHN-CVD). The COVID-19 Vaccine Hotline is open Monday-Friday 8:30 a.m.-5:30 p.m. and Saturday-Sunday 9 a.m.-5 p.m.
A Physician's order is not required for a COVID-19 test. The drive-through site is open to everyone, but only residents of Northampton County will have the cost of testing covered by the County if they do not have health coverage. All testing will be through HNL Lab Medicine unless insurance requires an alternate laboratory. Participants should bring a photo ID and their insurance card, if they have one, with them to the testing site.